A shared legacy
We invite you to look back at the past 100 years of technological progress through inspired collaboration.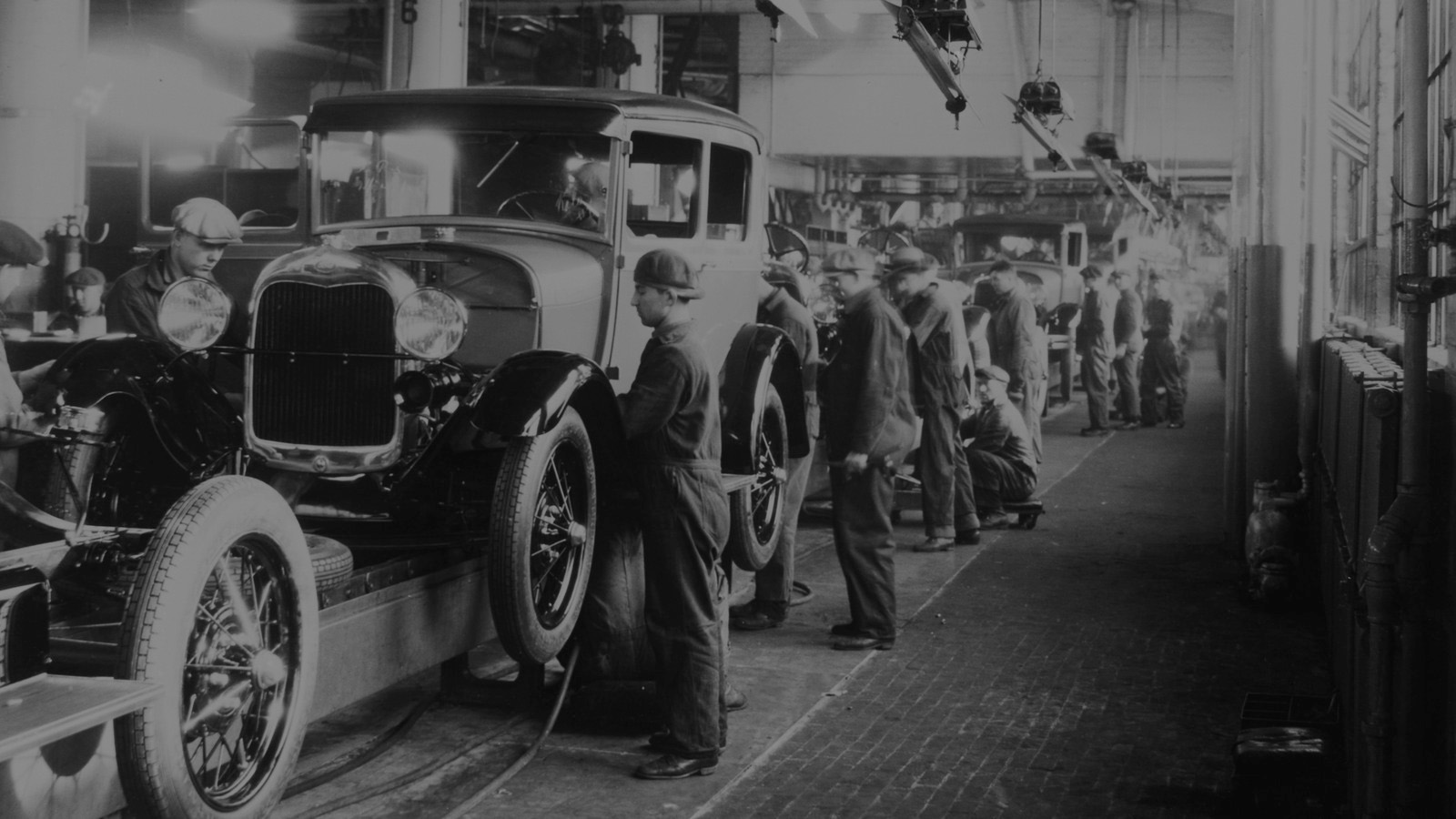 The world of innovative and revolutionary ideas that drive our country forward began with men and women who broke with convention and dreamt of the impossible.
1913
Ford Installs
First Moving Assembly Line
1942
Jet Engines Developed
Their machines and automation advancements paved the way for robotics, specialized software, artificial intelligence, and computer-connected equipment that we use today.
1973
First Industrial Robots
Introduced
1981
The First PC
Introduced
The manufacturing landscape continues to grow, challenging industry leaders to keep up with new technologies and implement technical solutions.
2012
Rise of Robotics
in Manufacturing
2014
3D Printing Takes Hold
in Manufacturing
We have three decades of valued business partnerships with world manufacturing leaders, always offering the best of emerging technologies and using our specialized knowledge of cutting tools, abrasives, and metalworking fluids to resolve any obstacle that arises.
Today
Looking to the future, we are committed to our customers and their individual needs. We believe that the whole is greater than the sum of its parts, together we can continue the legacy of redefining what is possible.